We'll find the right accountant
for you
We understand that every business is different. Which means that your accounting needs might be too. Accountants do more than you think, which is why it's important to find the right one for you.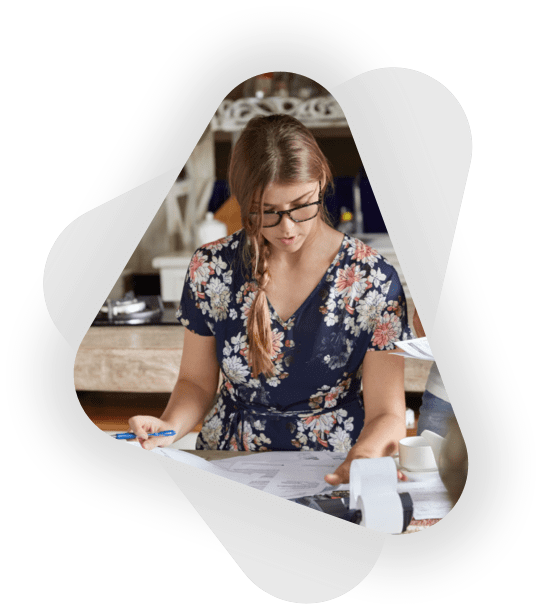 Why do I need an accountant?
If you're a contractor, freelancer or whether you just run a small business on your own, knowing everything there is to know about tax probably isn't too high on your to-do list. Having an accountant can help ensure your company is operating within the law, and advise on any schemes or benefits that your business might be missing out on. It's their job to know, so that you don't have to!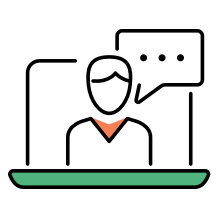 Get objective business advice
Experienced accountants deal with all kinds of businesses, meaning that they will always act in the best interests of your business.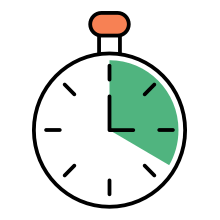 Save you time
Paperwork can be time-consuming and take you away from the task at hand. Maximise the time you have to work on making your business successful.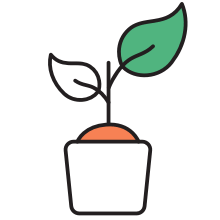 Help your business grow
By making sound judgement, an accountant can identify and fix problems before they have an impact on your finances.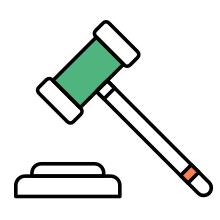 Stay legal and compliant
It's an accountant's job to ensure that your company is operating within the law.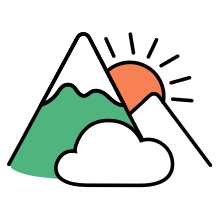 Peace of mind
An accountant can remove the burden of having to think about tax and finances and offer reassurance.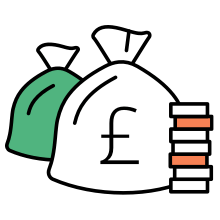 Save you money
Avoid late filing fees or fines for filing documents incorrectly and minimise your tax bill.
Which type of accountant is right for me?
Everybody is different. You might be happy to manage your own bookkeeping and accounts, and only invest in the help of an accountant once a year. However, if you 're a freelancer, contractor or run a small business yourself, you might not have the time to manage your day-to-day accounts. Let's decide which type of accountant is right for you.

Online firms let you keep track of your accounts at the click of a button. Your information is available on any device and understanding it is made simple and easy.
Your own dedicated Chartered Accountant, Accounts Assistants and Business Growth Specialists

Advice if you need help understanding your data

Create and send invoices and invoice reminders for faster payments 

Access your financial information from any device at any time
Online guides, videos and FAQ's when you need them
Daily updates fed in from your bank accounts and credit cards
Frequently asked questions
What can an accountant help me with?
Accountants can help you with much more than you might think. A comprehensive accountancy firm can help you with things like filling in tax forms correctly, minimising your tax bill, keeping an eye on your cash flow, bookkeeping and accounting or offer you objective business advice, depending on your needs.
What happens next?
Once you've decided which type of accountancy firm is right for you, we'll pass your details on to our trusted partner. We work closely with some of the best accountants in the business. So you can be sure they know their stuff and have your businesses' best interests at heart. 
Can an accountant help me with legal compliance?
Simple answer, yes! An accountant can help ensure that your company is operating within the law. They'll also help you with Generally Accepted Accounting Principles (GAAP) to make sure that your finances are in order ahead of any auditing you may need to undergo. 
Be as successful as Joby and start your business now
"We expected everything to be a lot harder than it was actually! We were surprised at how simple and easy it was to formally register our business with The Formations Company"
Joby Wood, CBDgo Ltd
The hassle and risk-free option for getting started and growing your limited company.
Starter plus a comprehensive SME legal documents and credit score build & monitor service.
Essentials plus a 24/7 legal advice helpline, and your home address privacy secured.
As of 1st July 2021, the EU is changing the rules on VAT for businesses outside of the EU, who sell any product or service when selling any product or service. The new way to pay VAT as a non-EU...
Read More
In December 2020 the UK government implemented 2 EU directives into UK law, updating employee health and safety legislation after losing a high court battle to a trade union about health and...
Read More
Ready to have your company set up?
Registering a company might seem an intimidating process, but it's actually much simpler than you think: especially in the hands of seasoned company formation agents like us. We'll not only help you with registering a company, but offer a range of services to support your business at all stages of its life. We'll help you sort out your company registrations online, with a process so quick and easy you can go ahead and focus on the fun bits.
What is a company formation agent?
Formation agents perform company registrations in partnership with Companies House. We're one of the largest, and also the cheapest. We don't just get your company registered then leave you to it – we use our experience to help you start your business properly. There are plenty of reasons to use a formation agent rather than go directly to Companies House. If you ask us, though, the best thing is that we go through the whole process with you, and get your application submitted securely online. We provide expert advice on the legal hurdles while you incorporate, and recommend good quality solutions that you might need after you've formed.
What's the difference between sole trader and limited company?
Think of it this way: when you form a limited company, you put a protective shield between you and your business. Being a sole trader is the opposite – you have no protection. As a sole trader, you are responsible for any debt you might come into while you're in business. When you register and become the director of your own limited company, you have less personal responsibility. The benefits are that you can claim back expenses, and add to your salary with dividend payments at the end of the year. For more information, see our Help Centre article about limited companies and sole traders.
How do I register a company?
Easy, we'll do it for you. Check out our formation bundles to learn more about our different products. They start at £9.99, and go all the way up to our Super bundle. Limited company formation is a straightforward business if you're as well-versed with the process as we are. If you're not sure where to start, check out our company formation guides for an introduction and some insider tips.
Why The Formations Company?
We're dedicated to British business, and love nothing more than seeing new companies flourish. 750,000 UK companies have trusted us to help them register, and we have thousands of happy customers who've seen how simple the formations process can be. We're cheaper than going to Companies House directly, and cost less than most accountants. Our online application is incredibly simple, and if you've got all your documents handy it shouldn't take more than 10 minutes to complete. So what are you waiting for? Start your business today.
Learn more about starting a business